Grand Theft Auto IV: The Lost and Damned offre un aggiornamento di cinque diverse stazioni radio con un totale di oltre cinquanta nuove tracce audio e show radiofoniti del tutto nuovi. In questa sezione abbiamo raccolto tutti i dettagli - dai nomi dei brani agli autori - delle tracce aggiunte al titolo rispetto alla completa selezione disponibile di base con Grand Theft Auto IV. Per maggiori dettagli su tutti gli altri brani, presenti anche in GTA IV, vi rimandiamo alla
sezione dedicata
.
Oltre a tutti questi brani ed aggiunte, nel DVD "GTA: Episodes from Liberty City" Rockstar ha aggiunto tre stazioni radio esclusive contenenti in tutto quasi cinquanta brani - le tre radio esclusive si potranno ascoltare sia giocando a GTA IV: TLAD che GTA: TBoGT.
All'interno del gioco esiste inoltre un servizio telefonico chiamato "ZiT" che permette di identificare la canzone che si sta ascoltando mentre si è all'interno di un veicolo. Chiamando il numero 948-555-0100 (ZIT-555-0100) con il cellulare di Johnny, si riceverà il nome della canzone e dell'artista che si sta ascoltando.
È da notare che questo servizio funziona anche quando si è in un ambiente dove è presente un sottofondo musicale, per esempio può tornare utile quando si vuole conoscere il nome della canzone riprodotta in alcuni luoghi come il Triangle Club.
Il tema di GTA IV: The Lost and Damned - chiamato The Lost and Damned Theme - è stato realizzato da Stuart Hart e prodotto da Stuart Hart e Tony Eicher per SelecTracks.
The Beat 102.7
Genere: Hip Hop | DJ: Green Lantern, Mister Cee, Funkmaster Flex e Statik Selektah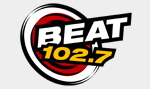 The Beat 102.7 è la casa dell'hip hop con mix originali creati da Green Lantern e Mister Cee in collaborazione con due personaggi nuovi, i DJ Funkmaster Flex e Statik Selektah. L'originale Big Dog Pit Bull e Car Show Kingpin, Funkmaster Flex presenta tracce di gente famosa, mentre l'ambasciatore del boom, Statik Selektah presenta un mix esclusivo ed originale di canzoni tratte dal mondo underground.
Imaging voices:
Erick Edwards e Vanessa Grullon.
Imagin production:
Bryan Apple.
Show di Statik Selektah.
Here in Liberty City - Termanology
Car Jack - Freeway
Spit - Saigon
The Chase Is On - Skyzoo
I Hear Footsteps - Consequence
My Favorite Song - Talib Kweli
Show di Funkmaster Flex.
Arab Money - Busta Rhymes feat. Ron Browz
Conglomerate - Busta Rhymes feat. Young Jeezy & Jadakiss
Swing Ya Rag - T.I. feat. Swizz Beatz
Jumping Out the Window - Ron Browz
Go Hard - DJ Khaled feat. Kanye West & T-Pain
Dangerous (Remix) - Kardinal Offishall feat. Akon & Sean Paul
Green Light - John Legend feat. Andre 3000
Love Lockdown - Kanye West
Traccia bonus.
Auto-Tune - B.o.B.
L.C.H.C. (Where Hardcore Lives)
Genere: Punk e Metal | DJ: Max Cavalera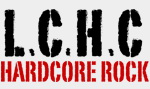 Fondata da sempre sulle tradizioni del punk e del metal, Liberty City Hardcore offre adesso un nuovo show radiofonico gestito da DJ Max Cavalera delle leggendarie band Sepultura, Soulfly e Cavalera Conspiracy.
Imaging voices:
Dick Ervasti.
Slaughter of the Soul - At the Gates
Jailbait - Drive By Audio
Inner Sanctum - Celtic Frost
Drowned - Entombed
Dead Embryonic Cells - Sepultura
Dead by Dawn - Deicide
I Cum Blood - Cannibal Corpse
Call From the Grave - Bathory
Awakening of the Gods - Kreator
Fear of Napalm - Terrorizer
LRR 97.8 Liberty Rock Radio
Genere: Rock | DJ: Iggy Pop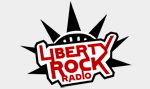 L'inimitabile Iggy Pop, il padrino del punk e garage rock, ritorna con altro rock classico e graffiante per le masse.
Imaging voice e production:
John Reilly.
Hair of the Dog - Nazareth
Renegade - Styx
Every Picture Tells a Story - Rod Stewart
Saturday Night Special - Lynyrd Skynyrd
Funk #49 - The James Gang
Free Ride - The Edgar Winter Group
Lord of the Thighs - Aerosmith
Highway Star - Deep Purple
Touch Too Much - AC/DC
Drivin' Wheel - Foghat
Five to One - The Doors
Go to Hell - Alice Cooper
Jane - Jefferson Starship
Run to the Hills - Iron Maiden
Wild Side - Mötley Crüe
Wheels of Steel - Saxon
China Grove - The Doobie Brothers
Wanted Dead or Alive - Bon Jovi
Radio Broker
Genere: Rock | DJ: Juliette Lewis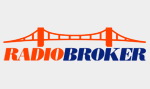 Juliette Lewis è tornata con più rock contemporaneo per tenere tutti gli abitanti di Broker attivi anche nelle notti più stellate.
Imaging voice e production:
Bryan Apple.
Shake It Loose - Blonde Acid Cult
Hell on Wheels - Kill Memory Crash
Get Ready to Die - Magic Dirt
Nouveau Americain - Brazilian Girls
Borderline - Freeland
The Hunger (Blood in My Mouth) - Kreeps
Radical Businessman - Japanther
Command - Foxylane
Body Language - Monotonix
Dance Girl (GTA MIX) - Game Rebellion
Blood on the Steps - The Yelling
I Walk Alone - The Jane Shermans
W.K.T.T. Radio
Genere: Talk Radio | DJ: Vari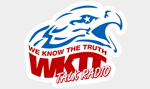 We Know The Truth Radio, la talk station conservativa è diventata ancor più seriosa. Il Martin Serious Show è lo l'incredibile sho che ha cambiato TUTTO inclusi gli standard della morale ed il senso di "divertente". E' lo show preferito d'America insieme alla sua colorata banda di co-conduttori, inclusa Lisa e Smithy the Sidekick.
Imaging voices:
Brian Thomas e Jack Harte
Show: The Martin Serious Show


Will Forte è Martin Serious;
Carla Renata Williams è Lisa Lynn;
David D. McDonald è Smithy lo Stunt Boy;
Amy Evinger è Stacey la Porn Star;
Micheal Elkind è Mark il General Manager;
Cassandra Nguyen è Brianna;
Stephen Ellis è Ritchie il Fan;
Alison Larkan è Doroty Williams;
Chris Corley è l'annunciatore.


Show: Weazel News e Meteo


John Montone è Mike Whitely;
Christine Sockol è Jenny Acorn;
Melissa Leebaert è Lori Diangelo Stockton;
Oni Faida Lampley è Collisto Brown;
Jeff Bottoms è Jim Hurrison;
Micheal Jaye è Eric House;
Joan Baker è Alison Maybury;
Bill Andrew Quinn è Bryan Wilkinson;
Jessica Spencer è il reporter finanziario.

Soundtracks
Oltre alle radio, è possibile acquistare anche dei CD realizzati da DJ specifici riguardo GTA IV: The Lost and Damned. Al momento esistono due CD - uno già pubblicato, l'altro ancora da rilasciare - legati a GTA IV: The Lost and Damned.
The Lost and Damned EP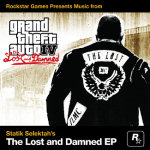 Sei tracce originali prodotte in esclusiva per Grand Theft Auto IV: The Lost and Damned dall'elite del pop undergound, il DJ e produttore Statik Selektah, ascoltabile in gioco sulla radio "102.7 THE BEAT". Ospita alcuni dei nomi più rispettati del genere, inclusi Talib Kweli, Freeway e Termanology.
Here in Liberty City - Termanology
Carjack - Freeway
Spit - Saigon
The Chase Is On - Skyzoo
I Hear Footsteps - Consequence
My Favorite Song - Talib Kweli
The Music of GTA IV: The Lost and Damned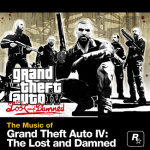 Presto in arrivo, The Music of Grand Theft Auto IV: The Lost and Damned presenterà speciali e selezionate tracce dalle aggiunte pubblicate sulla soundtrack di Grand Theft Auto IV: The Lost And Damned - un giusto modo di assaporare l'aggiornamento dei generi mentre si gira per Liberty City in questo contenuto scaricabile, con brani che vanno dal metal al contemporaneo passando tanto per il rock hardcore che per l'hip-hop underground.