All'interno di Grand Theft Auto: Vice City è possibile ascoltare nove diverse stazioni radio, ognuna con una differente caratterizzazione rispetto all'altra in base allo stile di musica o del DJ.
La colonna sonora è disponibile su 7 CD o un boxset venduto da Sony Music Entertainment Inc.
Qui sotto potrete invece visionare tutte le informazioni disponibili sulle radio e musiche di Grand Theft Auto: Vice City.
V-Rock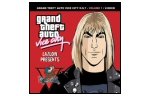 Parlata veloce e ossessione per la carriera; DJ Lazlow si crede di essere di una spanna sopra tutti. Ama lo stile della vita tutta rock and roll sebbene lui non viva in questo modo. Ha rubato il marchio V-Rock al suo miglior amico perché credeva che essere un DJ fosse la carta vincente per avere ricchezza e belle donne. Sfortunatamente sembra che il suo ego sarà la causa del fallimento della sua carriera nel mondo del rock and roll, ma solo il tempo potrà confermare questa idea.
DJ:
Lazlow nel ruolo di se stesso
Voce imaging:
Joe Kelly
Produzione imaging:
Jonathan Hanstt
I Wanna Rock - Twisted Sister


Composta da Dee Snider


Too Young To Fall In Love - Mötley Crüe


Composta da Nikki Sixx


Cum On Feel The Noize - Quiet Riot


Composta da N. Holder, J. Lea


She Sells Sanctuary - The Cult


Composta da I. Astbury, B. Duffy


Bark At The Moon - Ozzy Osbourne


Composta da O. Osbourne


Dangerous Bastard - Rockstar's Lovefist


Composta da Allan Walker


2 Minutes To Midnight - Iron Maiden


Composta da Bruce Dickinson, Adrian Smith


Working For The Weekend - Loverboy


Composta da Paul Dean, Matthew Frenette, Mike Reno


God Bless Video - Alcatrazz


Composta da G. Bonnet, S. Vai


Cumin' Atcha Live - Tesla


Composta da Frank Hannon, Jeff Keith, Brian Wheat


Turn Up The Radio - Autograph


Composta da S. Plunkett, R. Rand, S. Isham, S. Lynch, K. Richards


Peace Sells - Megadeth


Composta da Mustaine


Madhouse - Anthrax


Composta da Anthrax


Raining Blood - Slayer


Testo di K. King; Musica e testo di J. Hanneman


You've Got Another Thing Comin' - Judas Priest


Composta da G. Tripton, R. Halford, K. K. Downing


Fist Fury - Rockstar's Lovefist


Composta da Allan Walker


Yankee Rose - David Lee Roth

Testi di S. Vai; Composta da D.L. Roth

Wave 103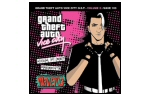 Adam First è onnisciente. Sa tutto di politica - è schierato come estremista di destra. Conosce l'astronomia - possiede un telescopio bello grande. Conosce i nuovi sport eccitanti - scalare le rocce e guidare grosse auto costose sono il suo passatempo preferito. Conosce i rischi dell'uso eccessivo del trucco - truccarsi e far confondere le idee alla gente è una sua caratteristica. Ma oltre a tutto questo, lui sa benissimo come farti stare male. Lui sa molto più di te, ma l'unica cosa in cui non è esperto è "l'essere umano". Dopotutto, lui ha detto "Noi siamo, ultimamente, tutti da soli, e sono incapace di esprimere i sentimenti con parole o forme eccetto che con i miei dischi".
DJ:
Adam First (Jamie Canfield)
Voce imaging:
Jen Sweeney
Produzione imaging:
Jonathan Hanst
Two Tribes - Frankie Goes to Hollywood


Composta da Gill, Johnson, O'Toole


Love Missile F1-11 - Sigue Sigue Sputnik


Composta da James, Degville, Whitmore


Cars - Gary Numan


Composta da Gary Numan


(Keep Feeling) Fascination - The Human League


Composta da J. Callis, P. Oakey


Atomic - Blondie


Composta da Deborah Harry, Jimmy Destri


99 Luftballons - Nena


Composta da Joern U. Fahrenkrog-Petersen. Testi di Carlos Karges


Kids In America - Kim Wilde


Composta da R. Wilde, M. Wilde


Pale Shelter - Tears For Fears


Composta da R. Orzabal


Sunglasses At Night - Corey Hart


Composta da C. Hart


Poison Arrow - ABC


Composta da ABC


I Ran (So Far Away) - A Flock Of Seagulls


Composta da A. Score, P. Reynolds, M. Score, F. Maudsley


Love My Way - The Psychedelic Furs


Composta da T. Butler, R. Butler, J. Ashton, V. Davey, D. Kilburn, R. Morris


Obsession - Animotion


Composta da H. Knight, M. Des Barres


Gold - Spandau Ballet


Composta da G. Kemp


Hyperactive! - Thomas Dolby


Composta da T. Dolby


Never Say Never - Romeo Void


Composta da D. Lyall, L. Carter, B. Bossi, F. Zincavage, P. Woods

Emotion 98.3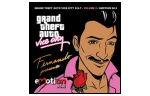 Fernando Martinez è un genio. Un creatore di miracoli. Un Alchimista che opera con le emozioni sprigionate dal cuore. Lascialo lavorare su di te e sarà capace di portarti dal più profondo dei crateri della depressione umana agli assolati cieli della felicità grazie anche all'aiuto di forti anti-depressivi. Ti sentirai meravigliosamente dopo una seduta di terapia. Fernando ti spiegherà le intersezioni più complicate della vita, amore e musica sono un mix perfetto per dire tutto quello che le parole non sono in grado di spiegare. Sin da quando era un bambino, Fernando voleva solo una cosa, riunire tutte le persone per farle felici senza bisogno di spendere soldi.
DJ:
Fernando (Frank Chavez)
Voce imaging:
Jen Sweeney
Produzione imaging:
Jonathan Hanst
Waiting For A Girl Like You - Foreigner


Composta da M. Jones, L. Gramm


Wow - Kate Bush


Composta da K. Bush


Tempted - Squeeze


Composta da C. Difford, G. Tibrook


Keep On Loving You - Reo Speedwagon


Composta da K. Cronin


(I Just) Died In Your Arms - Cutting Crew


Composta da Eede


More Than This - Roxy Music


Composta da B. Ferry


Africa - Toto


Composta da D. Paich, J. Porcaro


Broken Wings - Mr. Mister


Composta da R. Page, S. George, J. Lang


Missing You - John Waite


Composta da J. Waite, C. sandford, M. Leonard


Crockett's Theme - Jan Hammer


Composta da J. Hammer


Sister Christian - Night Ranger


Composta da K. Keagy


Never Too Much - Luther Vandross


Composta da L. Vandross

Flash FM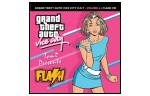 Toni ama le feste. Toni vive per le feste. Toni sa anche pronunciare la parola festa. Il suo sogno è una notte a girare su un Bus giocando a Strip Poker con una qualsiasi band Inglese bevendo come spugne e facendole di tutti i colori, e a differenza di molta gente, il suo sogno si è realizzato più volte. Non ricorda cosa faceva da bambina, anche perché il suo cervello non ne è più capace. Non sa immaginarsi come sarà quando avrà trent'anni, lei sa solo di odiare tutti i vecchi con un passato palloso. E chi può biasimarla? Con i suoi capelli pieni di lacca, le decine di braccialetti sulle braccia e un piercing sul naso, nessuno potrà fermare la sua ascesa... la sua ascesa sul tetto dell'hotel a Downtown dove ha intenzione di fare altri 18 atti illegali.
DJ:
Toni (Maria Chambers)
Voce e produzione imaging:
Jeff Berlin
Out Of Touch - Hall & Oates


Composta da D. Hall, J. Oates


Dance Hall Days - Wang Chung


Composta da J. Hues


Billie Jean - Michael Jackson


Composta da M. Jackson


Self Control - Laura Branigan


Composta da G. Bigazzi, R. Rietoli, S. Piccolo


Call Me - Go West


Composta da P. Cox, R. Drummie


Kiss The Dirt (Falling Down The Mountain) - INXS


Composta da Farriss, Hutchence


Run To You - Bryan Adams


Composta da B. Adams, J. Vallance


Four Little Diamonds - Electric Light Orchestra


Composta da J. Lynne


Owner Of A Lonely Heart - Yes


Composta da T. Robin, J. Anderson, C. Squire, T. Horn


Video Killed The Radio Star - The Buggles


Composta da Horn, Downes, Woolley


Japanese Boy - Aneka


Composta da B. Healtig


Life's What You Make It - Talk Talk


Composta da M. Hollins, T. Friese-Green


Your Love - The Outfield


Composta da J. Spinks


Stepping Out - Joe Jackson


Composta da J. Jackson


One Things Leads To Another - The Fox


Composta da C. cmin, A. Woods, J. West-Oram, P. Greenall, A. Agius

Wildstyle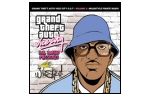 La Magia è qui. Un pioniere, nel vero e proprio senso della parola, "Supa Rockin" Mr. Magic si è distinto nelle radio per essere stato il primo a portare la musica rap sull'etere. Sulla vecchia radio pirata Wildstyle, Mr. Magic ha portato un sound innovativo per quegli anni di disco, una nuova dose di adrenalina per tutte le ragazze e i ragazzi di Vice City. In onda illegalmente, come già detto prima, da un luogo sconosciuto. Magic ha fatto alcune serate anche a New York...
DJ:
Mr. Magic nel ruolo di se stesso
Voce imaging:
Frank Silvestro
Produzione imaging:
Lazlow
Pump Me Up - Trouble Funk


Composta da Avery, Reed, Fisher


One For The Treble (Vocal Mix) - Davy DMX


Composta da D. Reeves


Clear - Cybotron


Composta da R. Davis, J. Atkins


Al Naafiysh (The Soul) - Hashim


Composta da G. Calliste Jr


Rockit - Herbie Hancock


Composta da H. Hancock, B. Laswell, M. Beinhorn


Looking For The Perfect Beat - Afrika Bambaataa & The Soulsonic Force


Composta da A. Baker, J. Robie


Get It Girl - 2 Live Crew


Composta da L. Campbell


Rock Box - Run DMC


Composta da L. Smith, D. McDaniels, R. Rubin


Bassline - Mantronik


Composta da Curtis "Mantronik" Khaleel, MC Tee


The Smurf - Tyrone Brunson


Composta da O. Redding III


Magic's Wand - Whodini


Composta da T. Dolby, J. Hutchins, J. Rivas, T. Robinson, M. Segilman


More Bounce To The Ounce - Zapp & Roger


Composta da R. Troutman


The Message - Grandmaster Flash & The Furios Five


Composta da Fletcher, Glover, Robinson, Chase


The Breaks - Kurtis Blow


Composta da L. Smith, J.B. Moore, K. Blow, R. Ford, R. Simmons


Hip Hop Be Bop (Don't Stop) - Man Parrish


Composta da M. Parrish, Robie, R.A. Rodriguez

Fever 105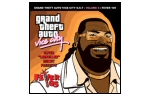 Per Oliver "Ladykiller" Biscuit, esistono solo due cose importanti nella vita. Mangiare e sedurre le belle donne. Oliver pesa oltre 130 chili e dichiara di sedurre circa 35 donne a settimana (gemelle non incluse). È il DJ di Fever 105 da molti anni ormai e ha caratterizzato la sua radio con uno stile talmente rilassante e seducente da essere perfetta per un ascolto in una Jacuzzi dopo una cena leggera a base di ciambelle, bistecche con lardo, 15 hot dog, e molto altro ancora.
DJ:
Oliver "Ladykiller" Biscuit (Jules Dyson)
Voce imaging:
parte maschile di Ed McMann, parte femminile di Shawnee Smith
Produzione imaging:
Listen Kitchen
And The Beat Goes On - Whispers


Composta da L. Sylvers III, S. Shockley, W. Shelby


Act Like You Know - Fat Larry's Band


Composta da T. Price, N. Martinelli, M. Birts


Get Down Saturday Night - Oliver Cheatham


Composta da K. McCord, O. Cheatham


Automatic - The Pointer Sisters


Composta da P. Walsh, M. Goldberg


I'll Be Good - Rene & Angela


Composta da R. Moore, A. Winbush


All Night Long - Mary Jane Girls


Composta da R. James


Ghetto Life - Rick James


Composta da R. James


Wanna Be Startin' Somethin' - Michael Jackson


Composta da M. Jackson


Shame - Evelyn 'Champagne' King


Composta da J.H. Fitch, R. Cross


Behind The Groove - Teena Marie


Composta da C. Brockert, R. Rudolph


Juicy Fruit - Mtume


Composta da J. Mtume


Summer Madness - Kool & The Gang


Composta da R.A. Westfield, A. Taylor, C.E. Smith, R.N. Bell, R.E. "Kool" Bell, G.M. Brown, D.R. Thomas, R.S. Mickens


Last Night A DJ Saved My Life - In Deep


Composta da M. Cleveland

Espantoso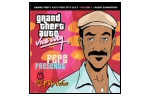 Pepe ha da sempre voluto essere un commentatore sportivo. Quando fu licenziato (si eccitava troppo durante il commento facendo perdere agli spettatori l'interesse nel gioco) decise di cambiare campo e dedicarsi alla musica. Lui ama realmente la musica che trasmette, ama sopratutto la possibilità di urlare a squarciagola in un microfono. Vive a Vice City da un paio d'anni ed è da allora che sta disperatamente cercando di elevare la qualità musicale dei desertici anni '80. L'unica nuvola nel suo cielo è sua moglie. Una donna terribile che gli ha strappato dal cuore il suo "sogno americano" devastandolo e lasciando Pepe confuso e abbandonato nella sua musica.
DJ:
Pepe (Tony Chilrodes)
A Gazar Con Mi Combo - Cachao


Composta da L. Lupez


The Bull's Wrong - Alpha Banditos


Composta da Stuart Ross


Yo Te Mire - Tres Apenas Como Eso


Composta da Craig Conner


Latin Flute - Deodato


Composta da E. Deodato


Mama Papa Tu - Mongo Santamaria


Composta da Norman Simmons


Me & You Baby (Picao Y Tostao) - Mongo Santamaria


Composta da Mongo Santamaria


Mambo Mucho Mambo - Machito & His Afro-Cuban Orchestra


Composta da Rafael Bianco Suaza


La Vida Es Una Lenteja - Unaesta


Composta da Craig Conner


Expansions - Lonnie Liston Smith


Composta da Lonnie Liston Smith


Aguanile - Irakere


Composta da C. Valdes


Super Struf - Deodato


Composta da E. Deodato


Jamay - Xavier Cugat & His Orchestra


Composta da Ramon C. Roberto


Maracaibo Oriental - Beny More


Composta da Jose A. Costaneda


Mambo Gozon - Tito Puente And His Orchestra


Composta da Tito Puente

VCPR Pressing Issues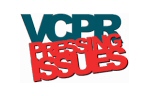 Scritta da:
Dan Houser e Lazlow
Prodotta da:
Lazlow
Personaggi:
Phillip Anthony Rodriguez nel ruolo di Maurice Chavez
Patrick Olsen nel ruolo di Jonathan Freeloader
Kelly Guest nel ruolo di Michelle Montanius
Chris Lucas nel ruolo di Alex Shrub
Sean Modica nel ruolo di Callum Crayshaw
LJ Gansen nel ruolo di John F. Hickory
David Green nel ruolo di Pastor Richards
Maureen Silliman nel ruolo di Jan Brown
Renaud Sebbane nel ruolo di Barry Stark
Mary Bidsong nel ruolo di Jenny Louise Crab
Konstantinos.com nel ruolo di Konstantinos Smith
Peter Silvestro nel ruolo di Jeremy Robard
K-Chat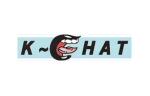 Scritta da:
Dan Houser e Lazlow
Prodotta e mixata da:
Lazlow
DJ:
Leyna Weber nel ruolo di Amy Sheckenhausen
Ospiti:
Kevin McKidd nel ruolo di Jez Torrent
Colleen Corbett nel ruolo di Mandy
Mary Birdsong nel ruolo di Michelle Carapadis
Carl Dowling nel ruolo di Mr. Zoo
Lynn Lipton nel ruolo di Gethsemanee
John Mauceri nel ruolo di Claude Maginol
Lawrence Taylor nel ruolo di BJ Smith
Frank Fava nel ruolo di Thor
Telefonate alla radio:
Couzin Ed, Jash Clark, Jason Buhrmester, Juan Aller, Wayne Oliver, Susan Lewis, Gillian Telling, Tom Murray, Mike Ferrante Sr. Emmanuel Goldstein, Dan Houser, Nick Mandeios, Gerry Cosgrove, Mike Palermo, Porkchop, Keith Broadas.
Lettore MP3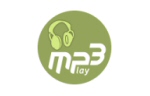 Se sei in possesso della versione PC del gioco, puoi ascoltare la musica che vuoi direttamente in game! Qualsiasi file mp3 o wav (o anche collegamenti a questi file) che si trova all'interno della directory "/Grand Theft Auto Vice City/mp3/" potrà essere gestito da Grand Theft Auto: Vice City come una stazione radio "mp3". Gli eventuali collegamenti devono però essere interni al sistema o su rete locale: non sono validi collegamenti via internet.
Pubblicità radio
Scritte da:
Dan Houser e Lazlow
Prodotte da:
Lazlow
Jingle aggiuntivi prodotti da:
Craig Conner
Voci pubblicità:
Adam Davidson, Alex Anthony, Alice Saltzman, Amy Saltzman, Kate Dukich, Aran Ronicle, Barb Jones, Ben Krech, Crian Thomas, Brock Yoder, Chris Ferrante, Craig Conner, Dave Ryan, David Green, Doris Woo, Douglas Harrison, Ed McMann, Frank Chavez, Frank Fava, Gene Hilgreen, Greg Schweizer, Hunter Platin, James Ferrante, Jeff Berlin, Jeff Rosa, Joe Kelly, John Mauceri, Josh Clark, Julie Wemyss, Kevin Straley, Kim Gurney, Lance Williams, Laura Peterson, Lazlow, Lisa Ortiz, Lorna Jordan, Lucien Jones, Maureen Sillman, Mike Ferrante Jr., Pete Gustin, Peter Silvestro, Raff Crolla, Randy Johnson, Richard Kruger, Ron Reeve, Slelley Miller, Sky, TJ Allard.
Audio registrato presso:
Digital Arts Studios, NYC, Track 9 Studios, NYC, Weddington Multimedia, Los Angeles, Sync Sound, NYC e Radio Lazlow, Long Island.
Un ringraziamento a:
Axel Ericson e Won Lee @ Digital Arts, Paul Vasquez @ Track 9 Studios, John Bowen e John Hassler @ Sync Sound.
Cantanti pubblicità:
Raff Crolla, Aron Ronicle, Julie Wemyss.
Centralinista Polizia:
Silva Salas.
Beatbox:
Robbott de Negro.
Copyright © 2004 Sony Music Entertainment Inc. All Rights Reserved. "Epic" and Epic "sunburst" logo are registered trademarks of Sony Music Entertainment Inc.